I am Sonnet, a veterinarian from Bangladesh. I completed my DVM (Doctor of Veterinary Medicine) degree in 2015.
Still, I love learning anatomical facts about various animals and sharing this knowledge with new veterinarians or animal lovers.
For this, I created anatomylearner.com and plan to share knowledge with new learners.
I tried my best to provide a perfect guide with possible explanations, labeled images, and videos to learn gross veterinary anatomy and histology of animal's organs.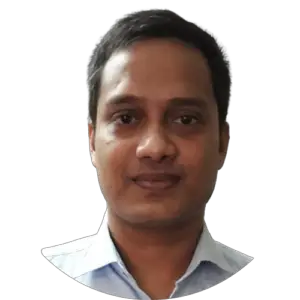 Contact Details:
Sonnet Poddar (DVM – Doctor of Veterinary Medicine);
Email: sonnetdvm@gmail.com
Mobile No: +8801857804018
Why I created anatomy learner?
I struggled to learn veterinary anatomy during my first year of veterinary degree. Fortunately, I overcame these difficulties by following some techniques.
Most first-year veterinary students face a similar problem to me in learning veterinary anatomy. I decided to share the techniques and learning strategies I have followed during my study.
Again, I have practical experience teaching veterinary anatomy to many students. I know how to teach anatomy interestingly so veterinary students can understand the topics easily.
Here, in each article, I tried to add the following –
Short overview of the topics,
A short video that will make the topics easy,
Use more diagrams to explain the topics deeply,
Finally, describe each sub-topic in detail with the labeled diagram and real sample pictures, and
The longer video explains the whole topic in detail,
At the beginning of each article, I briefly overview the topic (anatomy of any organ). You will also find the short video in almost all articles like this –
What do I mainly focus on in anatomy learner?
I tried to provide the anatomy of different organs from the animal body. I use the diagrams and real pictures (a little modified) to describe the anatomical features of the different animal organs.
I tried to complete all the organs from the animal's body system-wise. This page might help you get the complete guide to learning veterinary anatomy system-wise.
Here, I also describe the histology of various organs with diagrams and real histological slide pictures. You will also find a short video on the histology of various organs.
I have written all the articles here on anatomy learner with well-researched and explained deeply. So, you may rely on this information and make your path easy in learning veterinary anatomy.
I promise you will get more updated and valuable content on veterinary anatomy. Best wishes to the upcoming and existing anatomy learners.